Our dedicated team is committed to providing you and your family with the best possible dental care.
Embrun Smiles Family Dentistry Services
Embrun Smiles Family Dentistry is located in Embrun, Ontario.  We offer a full range of dental services for all ages– from general dentistry and dental hygiene to cosmetic procedures and more!
General Family Dentistry
Embrun Smiles Family Dentistry provides all aspects of dental treatment to ensure that you have the best overall dental and oral health. Quality patient-centred care is our priority. We focus on preventative maintenance and providing a wide range of dental services to ensure you are getting the best possible care. At Embrun Smiles we welcome the whole family, from young children to seniors.
Root Canal Treatment
When a tooth becomes infected, is traumatized or dies, the nerve/pulp of the tooth needs to be removed. This process is called a root canal and involves removing the nerve/pulp, cleaning the inside of the tooth and sealing it to prevent bacteria from spreading in the oral cavity. If you have swelling or pain from a large filling you may also need root canal treatment. After root canal treatment, the tooth is more fragile and a crown is usually recommended to prevent future fracture(s).
Dentures
If you are missing multiple teeth or an individual tooth, removable dentures could be a valued option for you. We aim to provide a comfortable, esthetic, stable and functional appliance to improve your overall well being.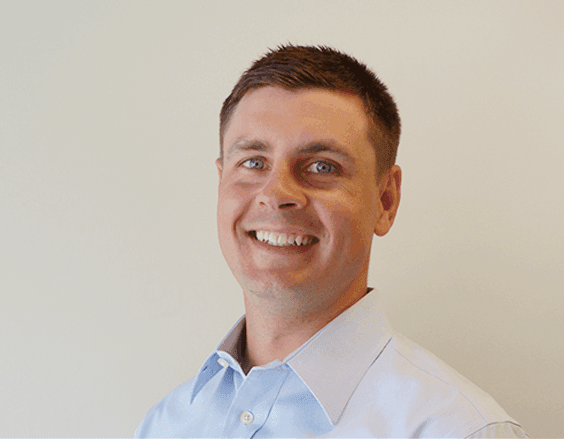 Dr. Konrad Binder
Dr. Binder has worked as an associate dentist at clinics in and around Ottawa and has provided locum dental services in Northwestern Ontario for First Nations communities.
Vision
Embrun Smiles Family Dentistry is committed to optimizing our patients' dental wellbeing and providing ideal treatment options in an environment of trust, respect and excellent communication. We are actively involved in the local community to foster and build relationships and make a positive difference.
Looking for a Dentist near you? 
Our dedicated Embrun dentist is committed to providing you and your family with the best possible dental care.
Quality Patient-Centred Care
Embrun Smiles Family Dentistry gives you and your family a full range of dental services and emphasizes quality patient-centred dental care. We aim to inspire you to maintain a thorough at-home dental hygiene routine to prevent problems. When treatment is required, our philosophy is to support you in making an informed decision by carefully explaining all available treatment options so that you can choose the one that best meets your needs and budget.
State-of-the-Art Dental Facility
Embrun Smiles is a state-of-the-art dental office that uses cutting-edge technology, including digital record keeping, online booking, digital radiographs, intraoral scanners and laser treatments. We look forward to showing you our brand-new clinic.
Comforting Environment
At Embrun Smiles, our mission is to build long-term relationships with our patients by providing quality, friendly and caring dental services that the whole family can value in a happy and comforting environment.
Dr. Konrad is the best dentist I have ever had! The office is clean, well designed and modern. They follow COVID protocol safely. There are TV's everywhere (even on ceilings). He will also show before / after pictures which I love because you can really see the quality of his dental work. He is very involved with his patient's care. I have had dentists before who have barely 3 minutes to quickly look at my mouth before they leave. The receptionist is very pleasant to deal with , great at her job, and I have not experienced unreasonable wait times for appointments. I became a patient at Embrun Smiles only really because I was sick of driving into Ottawa to receive sub-par dental care. I was blown away by how perfectly Dr. Konrad runs his practice. 10's across the board!

Julia Berkers


January 21, 2022

I had the best experience. I notified Mr. Binder that I have terrible anxiety regarding dental work due to the fact I genuinely haven't had a good experience sitting in the chair. He took care of me with excellent communication before, during after treatment. The work he did to save a tooth was incredible. He is truly passionate about his work. I would suggest his services to anyone.

Jon Stevenson


March 6, 2022

My 5 year old son got 2 fillings there. We are so impressed. My son was very comfortable with talking to the staff.( he often gets shy with people ) A few other dentists were not comfortable doing filling on him as they were quite large. Even cheo wanted to put him under sedation. The dentist did it with no sedation just the freezing. My son was even happy when he left saying he wants to come back. Highly recommend this place. We live 30 mins from here and are highly considering switching dentists for our family. They were fantastic

Ms Mac


March 11, 2020

Dr. Binder and staff are the absolute best! I cannot praise them enough for their compassion, care, and services. Dr. Binder is very patient and kind. Thank you Embrun Smiles 🙂

Sophie Bruyere


August 26, 2022

My entire life I have been uncomfortable and never looking forward to going to a dentist, I find they often make me feel like I just don't take care of my teeth or I don't know how to. This does NOT happen at this clinic. My first visit I was nervous, but the team that works here is amazing and has positive outlooks. The clinic itself looks great, its cozy and very welcoming. I am so glad my wife and I found Embrun Smiles, Dr. Binder and his staff are top notch. I also love that they are open on Fridays, that's a huge bonus for myself.

Sean Weston


November 30, 2020

Friendly staff & great customer service. Dr. Binder takes the time to educate patients about oral health. Highly recommend!

Amy B


July 14, 2020

I hadn't been in a dental office in quite sometime and I was put at ease by the support, good nature and relaxed atmosphere of the staff at the office. I loved how new the office was and all the staff could answer all of my queries. Dr Binder helped to put me at ease. I have finally found a dentist that I can depend upon.

Steven Chenier


July 13, 2021